E X T R A O R D I N A R Y G E R M A N S H O R T H A I R E D P O I N T E R S
Established in 1970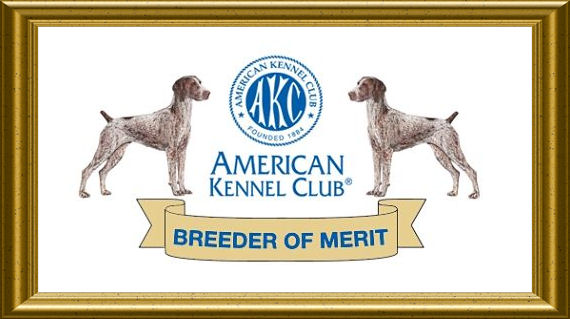 AKC Breeder of Merit



Home

Bleugras
History
The
Breed
Our
Services
Our
Dogs
Our
Family
New
Titles
News
Archives


Family
Life
In The
Field

Puppies



Testimonials

Stud
Dogs
Past
Dogs
Contact
Us



Welcome to the Bleugras German Shorthaired Pointer website!

"Every boy deserves two things...
a dog....
and a mother to let him have one!"
Quote by Robert Benchley
"I think dogs are the most amazing creatures... For me they are the role model for being alive."
Quote by Gilda Radner
"Whoever said you can't buy happiness
forgot little puppies."
- Quote by Gene Hill
History is full of more
examples of the faithfulness
of dogs... than of friends!
---
Announcements & Bleugras News 2014
---


AWESOME PUPPIES ON THE WAY!!!
Due September 20, 2014


Sire



Ch Stoney's Son of the South

Dam



Ch Bleugras Moonlight Becomes Her

Click here for more information....

If you are interested please Click Here to fill out our Puppy Application


---

---
Beautiful 18 month old female available.


Phone or e-mail for further information!
414-425-8814 * bleugrasgsp@aol.com
---

---
A Great Labor Day Weekend!!!
The elegant
"

MeMe

"
goes back to back

BEST OF BREED
Gray Summit, MO August 30-31, 2014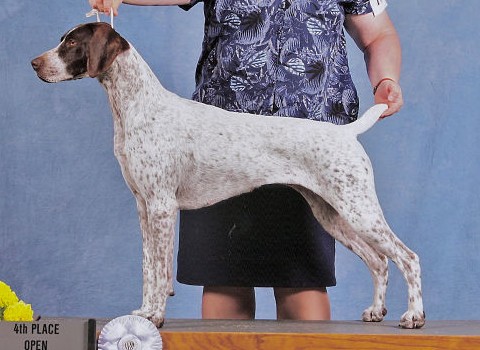 Ch Bleugras N Renegade Pardon Me Boys!
(GCh Bleugras Guitar Slinger & GCh Bleugras Oh My NOLA!, JH)
B: Eve Parsons Co-O: Patty Huffman & Eve Parsons

Introducing....
First Puppy Match -

Best of Breed
and
Sporting Group 3
Marquette KC August 29, 2014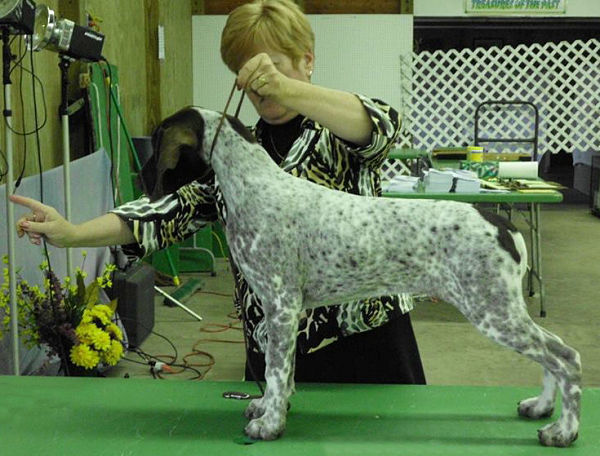 Cedar Run Bleugras Just A Breath Away
(GCh Cedar Run Fire On The Mountain & Ch Bleugras Hottie With A Body)
Co-O: Christine Kinnunen & Eve Parsons B: Chris Rost & Treasa & Michele

---

---
Remember When...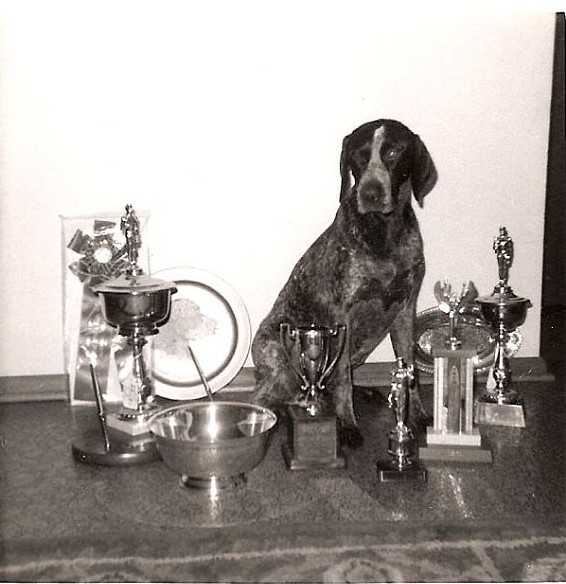 Blue Grass Banjo CD

Obedience Dog of the Year 1971
Our First GSP
Click here
to check out past Remember When photos
---

---
Awesome California Artist -
... now in Wisconsin!!!

See more of Artist's work here

---
United States News

International News




BIG CONGRATULATIONS!!
"

MILLIE

"

Is Now

U

TILITY

D

OG

EX

CELLENT!!!





Bleugras Millie Over The Rainbow UDX, OM1, GN


(GCh Bleugras Don't Think Twice &
Ch Bleugras Sweeter Than Wine)


Loved, owned and trained by
Ms. Kim Farley!


---




More news in our news archive. TO INFINITY AND BEYOND!
Just 11 points shy of achieving the #1 GSP title, Buzz Lightyear was mysteriously killed. The full story and much more in a Tribute to Buzz Lightyear on this page.






BIG CONGRATULATIONS!!!


"Lin" takes his 3rd


BEST

IN

SHOW
under Canadian judge
Mr. James Reynolds in Brazil!!



BIS Americas & Carribbean Winner, Uruguayan CH,


AR BR Gr Ch Barretos Linsanity
(Multi-BIS Br Ch Brumar Mark The Moment &
Multi- BIS Br Gr Ch Barretos Sweet Lorraine)

(posted 04/27/14)


---



Updated

09-10-2014

Changes may affect multiple pages.







Home

| Bleugras History

| The Breed |

Our Services

| Our Dogs | Our Family | New Titles | News Archives

Family Life | In The Field | Puppies | Testimonials | Stud Dogs | Past Dogs | Links | Contact Us


Copyright © 2002 - 2014 Bleugras GSP's/ Eve Parsons
All Rights Reserved
Please do not take graphics without permission
Our graphics are not public domain